[Nudie] 'Nothing but' fruit juice
페이지 정보
작성자
Global Generati…
작성일

19-03-04 11:10
본문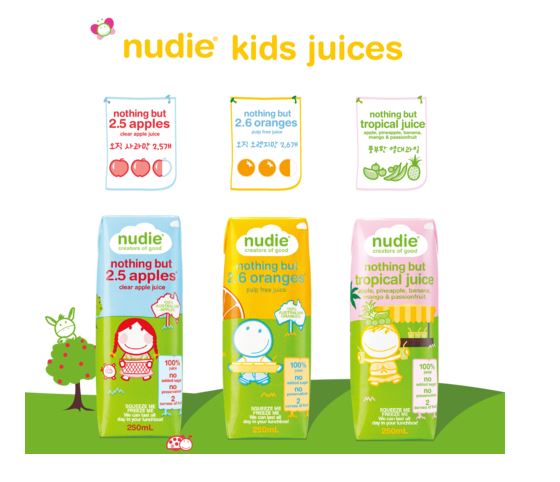 In January 2003, Nudie Foods was established with the concept of 'Nothing But' when there was no juice made with 100% pure fruits.
Starting with small sales in small shops in Australia, Nudie has grown through the love and enthusiasm of Australians.
It takes 72 hours to get fruit from an Australian farm and turn it into juice from a factory, and the juice brings freshness and health in a cup.
Among those, the 'Kids Line' took its first step in Korea in 2016.
Nudie will work even harder to provide children healthy juice made from the best ingredients and to ensure that continuously upgraded products to be born.
Nudie Foods makes honest and healthy juice that everyone can drink without adding any additives other than fruit. 'Nothing but fruit juice' - Nudie
More than two fruits are in a pack of 250ml to help children enjoy healthy juice.
Nudie is a juice made by juicing only fruit without adding preservatives, sugar, or antelope for children.